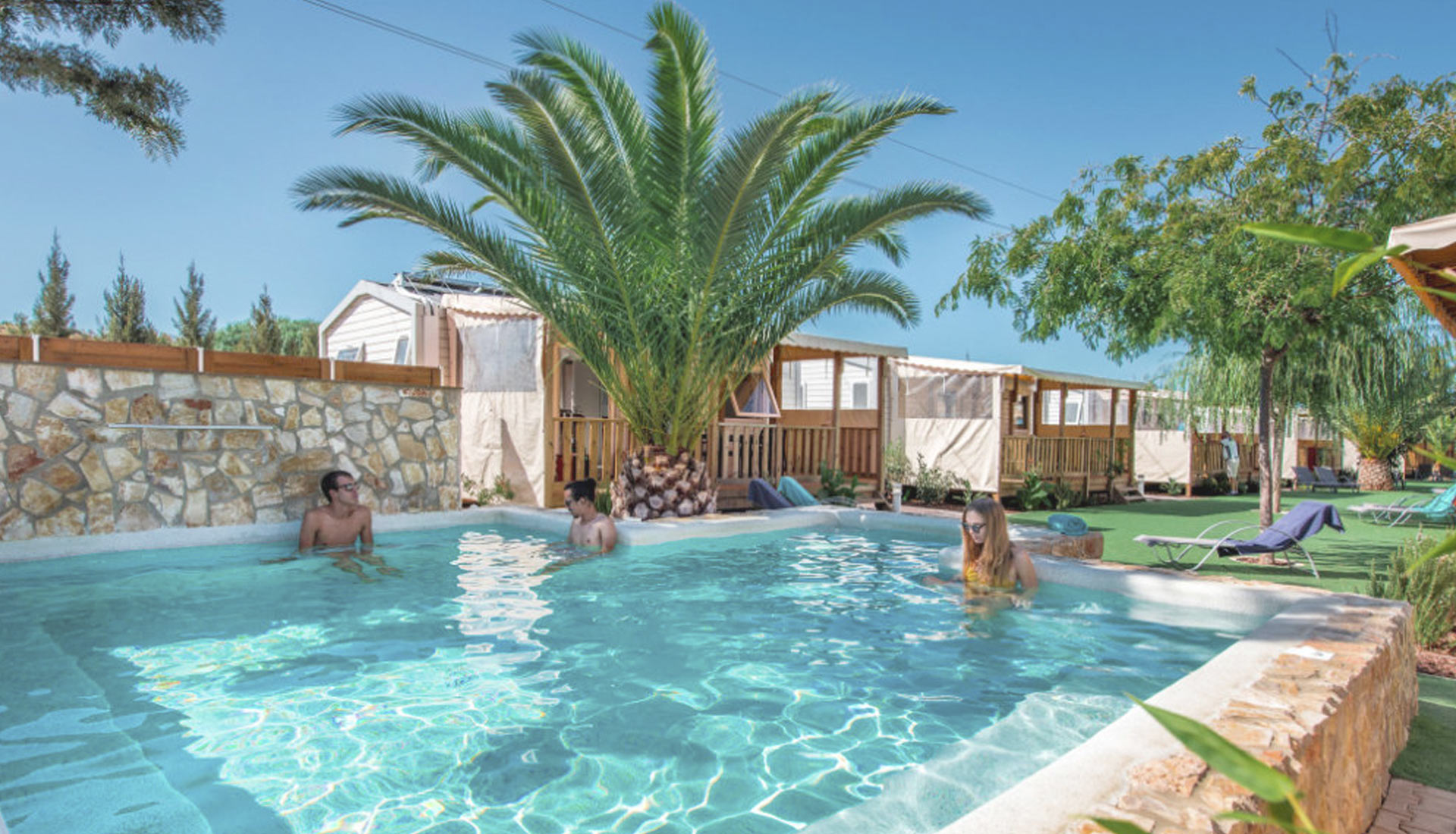 FAQ
POSSIBLE ANSWERS TO YOUR QUESTIONS

POSSIBLE
Answers to your questions
Is the highway in the Algarve paid?
Can I arrive after the reception is closed?
If you have a reservation, after the closing time of the reception, a night attendant will welcome you and accompany you to your pitch or accommodation.
If you do not have a reservation, you can still obtain a camping/ motorhome pitch from the night attendant, until as late as 11p.m. (subject to availability at the time).
In both cases, you will need to go to the reception on the following morning to do the formal check-in with your passport or Identity Card.
Are there any restrictions regarding the circulation inside the campsite?
Circulation and access by motorised vehicles is only authorized until midnight. After this time only walking is allowed.
How far is the nearest beach?
We are 2,5 kms from Praia da Luz.
Where is the nearest airport?
In Faro, 80 kms away from camping Turiscampo.
Where is the nearest bus stop?
Where is the nearest train station?
In Lagos, 7 kms away from our campsite.
Is the swimming pool, jacuzzis, animation and mini-club included in the price?
Yes. The pools and jacuzzis, as well as the animation and mini-club, are reserved exclusively for clients of the camping and the access is free.
Yes but only with gas or electric equipment (you should bring your own as it is not available at the camping). BBQ with coal is forbidden due to the risk of fire.
Is there Wi-Fi connection?
No. The nearest ATM is located next to the market in the village of Espiche, approximately 900 meters from our campsite.
Is there a launderette on the campsite?
There are two launderettes on the campsite. Both are equipped with washing machines (washing powder not included), tumble dryers and ironing boards (the loan of an iron is possible with a deposit at the reception). The machines work with Euro coins or card.
Is it possible to do a reservation by e-mail our telephone?
Is there warm water for showering?
Yes. We also have hot water available for washing dishes and clothes.
Do you have spaces for tents?
Unlike other campsites, ours doesn't have common camping areas. We have pitches (also called alveoli), areas delimited by shrubs with gravel soil, more appropriate for caravans and motorhomes.
Do all your pitches have shade?
No. Our camping is open all year round so we must maintain a balance between shaded pitches, sought by those who visit us in the summer, and unshaded ones, preferred by the guests that stay with us in the winter.
Is it possible to hire a fridge for our pitch?
Yes, it is possible to hire a fridge with a capacity of 80L. Don't forget to book in advance. A deposit of €50.00 is required (in cash, cheque, or credit card).
Can we camp with 7 or more people?
It is not possible to exceed the maximum of 6 people per pitch. If this limit is exceeded, it will be necessary to rent 2 or more pitches (depending on the total number of people). When calculating the number of people, you should also consider both the babies and children, regardless of their age.
Yes, with a supplement for each pet, we accept up to 2 domestic pets in the camping pitches and 1 animal in the bungalows / mobile homes.
Pets in premium categories accommodation are not allowed, nor pet of breeds considered dangerous.
What are the arrival and departure times for accommodations / pitches?
Your rented accommodation will be available from 5pm on the day of your arrival and must be vacated until 10am on your departure day. Your hired camping pitch will be available from 1pm on the day of your arrival and must be vacated until 12am on your departure day.
In the accommodation, is the kitchen fully equipped?
Yes, the kitchens are equipped (you can consult the inventory of each accommodation)
Are the towels and bed linen provided?
In all accommodations the bedding is provided. If you want towels, they will be provided upon payment of a supplement per person, except in **** and premium accommodations where towels are included. For stays from 7 nights you can request a weekly change of bed linen and towels.
Are the accommodations climatized?
All accommodations have air conditioning, and the **** and premium are also equipped with heating.
Do you require any deposit for the accommodations?
Yes, when checking in you will be asked for a deposit of 200€ (in cash or credit card), refunded at the end of your stay, after checking the accommodation.
Is parking for the vehicle included in the rental price?
Yes, parking for one car (passenger car) in accommodations for up to 5 people and two cars (also passenger cars) for accommodations of 6 people. If you have an extra vehicle (also passenger cars) a supplement will be charged, and it will have to be parked in the parking at the entrance to the camping.
Do the accommodations have tv?
All accommodations, except for bungalows/ mobile homes ***, are equipped with television.
Does the accommodation have facilities for babies?
We can provide, upon reservation, a baby kit including a baby bed as well as an additional mattress with bed linen and a highchair.
This service is free in 4 **** and premium accommodations but has an additional cost in other accommodation categories, by reservation.
Can we bring an additional person to the accommodation?
Yes, it is possible, if it does not exceed the maximum capacity indicated for each type of accommodation. You must inform us in advance.
For stays of a minimum of 28 nights (between the month of November of a given year and the month of March of the following year) it is possible to benefit from a special monthly rate, available FOR 2 PEOPLE ONLY. This rate does not include electricity that must be paid separately.
Do babies count when asserting the maximum capacity of accommodations/ pitches?
Yes, when calculating the maximum number of people allowed in an accommodation/ pitch you should also consider both babies and children, regardless of their age.
Is the cleaning of the accommodation at the end of the stay included?
The cleaning of the accommodation at the end of the stay is your responsibility or can be hired by paying a supplement. In premium accommodations, this final cleaning is included.